Today marks the start of the International Krishna West festival in Brazil which caused Prabhupada's spy network to activate. More details on the festival, you can see here All three Krishna West acaryas: Hridayananda das Goswami, Candramukha Swami and Dhanvantari Swami appeared in their brand new Krishna West uniforms which they will use to convert the whole western world to Krishna consciousness.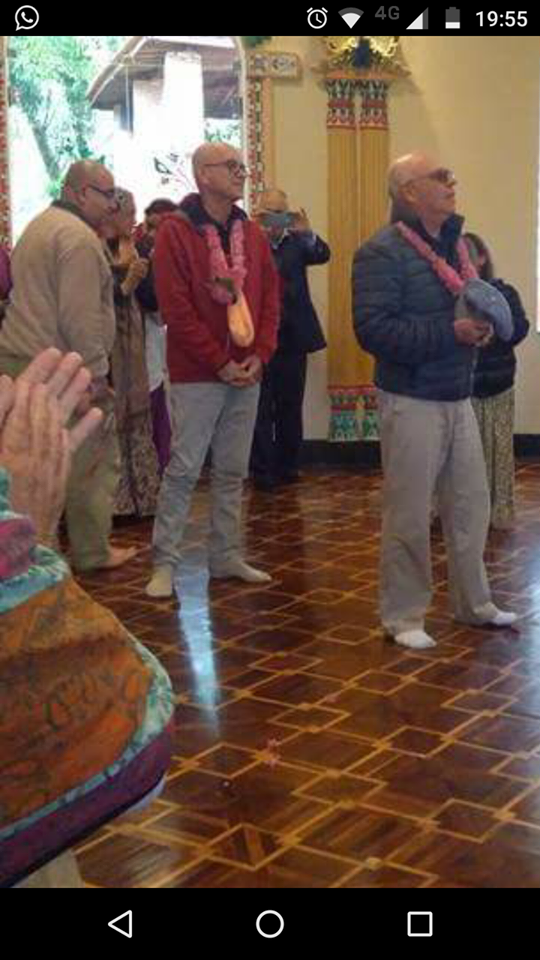 What Prabhupada thinks about sannyasi dress
Prabhupada: Why your dress is not as a sannyas?

Tusta Krsna: The robes make people uncomfortable, Prabhupada. They see you as different and can't relate. They won't relax enough to listen when I wear robes.

Prabhupada: But sannyasis must dress in saffron with robes and shaved head.

Tusta Krsna: I am following all the principles, but the dress is external and superficial. Why should we let it hamper the preaching?

Prabhupada: If the dress is superficial, why should you change your dress to please people who are so serious about the superficial? [Pause.] You understand my point? Superficial people become controlled by superficial and external things. Why do you dress to please superficial people? You should dress to please Krsna.

Tusta Krsna: So you would like me wear saffron and shave up?

Prabhupada: Yes, I want you to promise this. Only wear saffron and keep your head shaved. This is sannyasi dress. You should promise.

Tusta Krsna: Yes, Prabhupada. I promise. (Bhurijana Prabhu's "My Glorious Master": Chapter 16: Melbourne 1974)
My hilarious movie from last year
Loading the player...
This article originally appeared on Lasting Impression website